About Us
---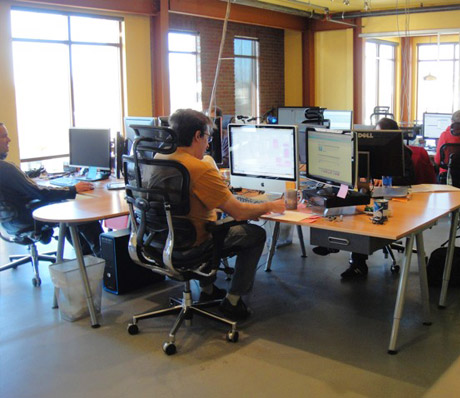 Is your office filled with dull faces, dutifully punching the time clock just to collect another check? Perhaps it's because your boss hasn't raced around your desk on a unicycle lately. Or, maybe it's because you don't work for Kinoli™.
While we leave plenty of time to eat ice-cream cake on birthdays and admire the amazing Rocky Mountain views, we're serious about the work we do. With each new website or mobile app we're tasked to create and manage, we strive to help shoppers save their hard-earned money. Instead of building up a brand and leaving it behind, we take pride in working with the companies that control these sites to help them achieve a high degree of success.
This dedication to discounts has produced a family of cost-cutting superheroes known as The Frugals™. Characters like Inkjet Willy™ and Gift Card Granny® contribute to the greater good, fighting the injustice of high prices on any product under the sun. Of course, one of the largest online shopping days ever, Free Shipping Day®, has utilized Kinoli™ website management services as well. This one-day December event provides procrastinating shoppers a last chance to order online with free shipping and delivery by Christmas Eve. During the rest of the year, free shipping deals can always be found at FreeShipping.org.
We're an office that thrives on ideas. No suggestion is shunned because you never know when inspiration will strike. Contemplation on the convenience of mobile coupons led Coupon Sherpa® to take advantage of Kinoli™ design services to create the first mobile coupon app. Soon after launch it was voted an iTunes Staff Favorite. Card Avenue™ continued the creative vein, establishing the only gift-card registry for weddings and other special events. While some sites don't quite pan out, you never know what can happen if you don't give it a shot.
---